Post by Deleted on Jul 30, 2018 12:52:42 GMT 1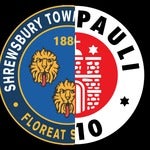 . /Fred in his shed has left the board due to the ongoing abuse/mockery he receives and finally he has had enough. There are a number of board members who take it upon themselves to dictate what is a good or bad post, and declare their views to be the last word.......rather than an opinion.
The likes of Bob Dickerton and his 'Inspector' pals need to realise the damage they do to this forum with their random personal abuse and declarations of what is good and bad about posters contributions.
The fact that fewer fans contribute to the board for fear of aggressive reprisal is a worrying trend and will ultimately damage B & A.
As everyone is aware I am prepared to 'dish it out'' when abused........but then I shouldn't really have to, should I?
The recent comments about JTs comments on Brian Caldwell's interview, in which Inspector Swan declares JTS quality of posting to have dropped off the 'cliff edge' and that his postings on Hurst were 'vile' are a classic example. These comments from Inspector Swan were totally uncalled for and represent a certain arrogance by that poster.
Footie is all about opinions. Every member of this board should be able to express their opinions without fear of abuse or mockery Not everyone agrees with others views, and banter is good fun, but unfortunately there are certain individuals who go beyond banter
And for the record KL8, your description of Fred as a 'venomous individual' says it all, quite frankly an appalling description of a fellow fan......in my opinion
I just think some people need to take this board less 'serious' its a football message board....
Exactly! Who really cares if someone leaves a messageboard, it's not like the fecking queen has abdicated. What's to stop him coming back with another name and giving as good as he got. The abuse on here is a bit much too though, it's one thing calling someone a silly sod but there is at least 1 person who's attempting to wound, which again is taking things too seriously to. It is easy to take it too seriously, I have for a moment, responded and wondered if I'd gone too far.