Post by neilsalop on Jun 16, 2022 9:18:13 GMT 1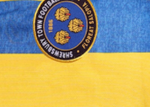 I haven't shouted.
One poster has clearly stated that he would happily sink the dinghies in the middle of the channel, so yeah I may actually turn on some people.
I don't actually see what is wrong with my post from 14 years ago. Yes something does need to be done about illegal immigration and possibly asylum too, because even I will concur that there are some spurious claims, but as I stated back then most of those coming here are coming to work, to earn money, pay taxes and hopefully be able to bring more of their family over here when they are settled.
There are more vacancies today than there are people out of work. If having to accept a very small minority of dodgy asylum claims is the price we have to pay for having a ready made workforce wanting to come here to fill these vacancies then I think it's a price worth paying. Put conditions on their asylum acceptance requiring them to work and pay taxes, that way they don't get swallowed up by the black economy. Having to pay to keep hundreds of people in hotels up and down the country is ridiculous when most of them would be happy to work for a living and attempt to better their lives.

We should be working night and day to process these asylum claims and get these people out of the hotels and into the workforce, but then some people would turn it around and say that ''aLL veez IMIGRUNTS r tAkin r jObs''.

You complain when people call you out for something you've posted Pilch, but I have said nothing to you for weeks, so why the unprovoked attack on me, with the threat of 'plenty more' to come? If I have inadvertently said something that has upset you to the point that you feel the need to attack me then you have my full and unreserved apology, but as far as I was aware the only mild attacks I have made on this thread were against the racists and surely you are not defending the sinking of dinghies in the English Channel and the loss of life that would entail.

i'm just fed of of the latest craze on here
some posters on here
one poster in particular
etc
why not reply to them instead of idle
gossiping about them ?
all it ends up doing is others joining in , which i guess was the initial aim
i don't like it , that's all
I did reply, but he chose to ignore it, which is his prerogative.
There have been several posts on here that, although not directly racist do have undertones of racism and that led me to say "some posters". I don't need to be getting into rows with individual members, so I put them all into one block. They no doubt know who they are.
I don't particularly like some of the borderline racist comments on here, so I will call the more obvious ones out. I'm sure that I will have your full support on this. Or at least I hope so.