Post by ProudSalopian on Jun 15, 2022 9:56:39 GMT 1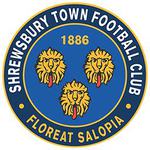 I think he has earned the right to lead us at the World Cup based on the last two major competitions, absolutely. But I have my doubts. All very good getting to a semi-final and a final but I do wonder whether better led, we could have seen (at least) the one out. For me that Italy game is a reminder that all said and done, as a manager Southgate has won (checks notes) the Toulon Tournament with the England under 21s back in 2016.
And for sure they are going to get a roasting from the fans for a performance and result like that. Perhaps more so in the shires when you have fans who may have been waiting for the chance to see an England side play only to be served up with that.
We of course have no devine right to win anything, history has shown that as we've only ever won one tournament. Personally my main frustration at losing to Italy last summer wasn't because I felt we must win, but because I felt we sat back aftet the early goal and Italy were there for the taking if we had showed any sort of attacking intent.
There's very much two school's of thoughts on him:
1) He has transformed the culture of England, made us hard to beat, got us to a semi final of a world cup and only lost on penalties in the Euro Final, making him one of our most succesful managers
2) He has a wealth of attacking disposal but is too cautious/defensive minded. He has a very good record in qualifers and against 'average' teams but as soon as we come up against a decent side then we lose.
I'm more in the second camp, I'd give him the world cup and look at other options in the meantime.